首頁 > 館藏查詢 > 查詢結果 > 書目資料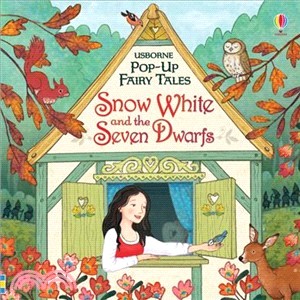 三民圖書查詢
Snow White and the seven dwarfs /
作者 : Allsopp, Sophie,,illustrator. , Davidson, Susanna,,author. , Leschnikoff, Nancy,,book designer. , Hilborne, Jennifer(Graphic artist),,papermaker.
出版社 : Usborne Publishing Ltd,
出版年 : 2018

ISBN:1474940951|9781474940955
| | | | | | | | | | | |
| --- | --- | --- | --- | --- | --- | --- | --- | --- | --- | --- |
| 條碼號 | 典藏館 | 目前所在館 | 索書號 | 館藏狀態 | 資料類型 | 附件 | 預約人數 | 備註 | | |
| 31507001896734 | 公園總館兒童書區 | 公園總館兒童書區 | EJ 823.92 D253 2018 | 在架 | 英文兒童書 | | 0 | | 預約 | |
| ZD0113788 | 仁德多元文化區 | 仁德多元文化區 | EJ 823.92 D252 | 尋書未獲 | 英文兒童書 | 立體書 | 0 | | 預約 | |
| AT0004998 | 土城兒童書區 | 土城兒童書區 | EJ 823.92 D252 2018 | 在架 | 英文兒童書 | | 0 | 立體書 請小心翻閱 | 預約 | |
| SA0073769 | 山上多元文化區 | 山上多元文化區 | EJ 823.92 D252 2018 | 在架 | 英文兒童書 | | 0 | | 預約 | |
| KT0119535 | 官田兒童書區 | 官田兒童書區 | EJ 823.92 D252 2018 | 在架 | 英文兒童書 | | 0 | | 預約 | |
| HK0069436 | 西港兒童書區 | 西港兒童書區 | EJ 823.92 D253 2018 | 在架 | 英文兒童書 | | 0 | | 預約 | |
書名 : Snow White and the seven dwarfs /
紀錄類型 : 書目-語言資料,印刷品: 單行本
正題名[資料類型標示]/作者 : Snow White and the seven dwarfs /[retold by Susanna Davidson ; illustrated by Sophie Allsopp ; designed by Nancy Leschnikoff ; paper engineering by Jenny Hilborne].
作者 : Davidson, Susanna,
其他作者 : Leschnikoff, Nancy,
面頁冊數 : 10 unnumbered pages :color illustrations ;19 cm.
附註 : Cover title.
適用對象註 : Preschool.
標題 : Snow White (Tale)
ISBN : 9781474940955 (board) :
集叢項 : Usborne pop-up fairy tales

LEADER 01130cam a2200265 i 4500
001 984525
003 OCoLC
005 20190616234904.0
008 191105s2018 enka a 000 1 eng
020 $a9781474940955 (board) :$cGBP10.99
020 $a1474940951 (board) :$cGBP10.99
035 $aon1048607515
040 $aAU@$beng$erda$cAU@$dOCLCO$dOCLCF$dOCP$dTWTNM
082 0 $a823.92$223
100 1 $aDavidson, Susanna,$eauthor.$31079465
245 10$aSnow White and the seven dwarfs /$c[retold by Susanna Davidson ; illustrated by Sophie Allsopp ; designed by Nancy Leschnikoff ; paper engineering by Jenny Hilborne].
264 1$aLondon :$bUsborne Publishing Ltd,$c2018.
264 4$c©2018
300 $a10 unnumbered pages :$bcolor illustrations ;$c19 cm.
336 $atext$btxt$2rdacontent
336 $astill image$bsti$2rdacontent
337 $aunmediated$bn$2rdamedia
338 $avolume$bnc$2rdacarrier
490 1 $aUsborne pop-up fairy tales
500 $aCover title.
520 $a"'Mirror, mirror, on the wall, Who is the fairest of them all?' Wicked spells, enchanted forests and magic mirors all come to life in this beautiful pop-up fairy tale"--Back cover.
521 $aPreschool.
650 0$aSnow White (Tale)$vJuvenile fiction.$373523
650 0$aFairy tales.$3630
700 1 $aLeschnikoff, Nancy,$ebook designer.$31079466
700 1 $aAllsopp, Sophie,$eillustrator.$31079477
700 1 $aHilborne, Jennifer$c(Graphic artist),$epapermaker.$31079467
830 0$aUsborne pop-up fairy tales.$31079468
無資料