首頁 > 館藏查詢 > 查詢結果 > 書目資料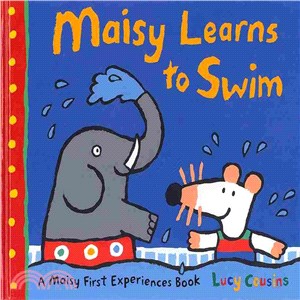 三民圖書查詢
| | | | | | | | | | | |
| --- | --- | --- | --- | --- | --- | --- | --- | --- | --- | --- |
| 條碼號 | 典藏館 | 目前所在館 | 索書號 | 館藏狀態 | 資料類型 | 附件 | 預約人數 | 備註 | | |
| ED0105257 | 安定英語學習專區 | 安定英語學習專區 | EJ 823.92 C867 2013 | 在架 | 英文兒童書 | | 0 | 英語學習專區 | 預約 | |
書名 : Maisy learns to swim /
紀錄類型 : 書目-語言資料,印刷品: 單行本
正題名[資料類型標示]/作者 : Maisy learns to swim /Lucy Cousins.
作者 : Cousins, Lucy.
出版者 : London :Walker,2013.
面頁冊數 : [32] p. :col. ill. ;20 x 24 cm.
適用對象註 : Ages 4 .
標題 : Maisy (Fictitious character : Cousins)
ISBN : 9781406344271 (hbk.) :
集叢項 : A Maisy first experiences book.

LEADER 01322nam 2200181 a 4500
001 68315
003 TNML
005 20160615155159.0
008 180319s2013 enka a 000 1 eng d
020 $a9781406344271 (hbk.) :$cGBP6.99$
035 $a869409
040 $aTWTNM$beng$cTWTNM
082 04$a823.92$223
100 1 $aCousins, Lucy.$3430
245 10$aMaisy learns to swim /$cLucy Cousins.
260 $aLondon :$Ls97$bWalker,$c2013.
300 $a[32] p. :$bcol. ill. ;$c20 x 24 cm.
490 1 $aA Maisy first experiences book.
520 $aGoggles and swimsuit at the ready - it's Maisy's first swimming lesson! Maisy's a little nervous...today she is going on her very first swimming lesson. There's lots of hustle and bustle in the changing room and - wow! - the pool looks SO big and it's ever so splish-splashy! Luckily, Eddie and Tallulah have come along too and they all have a great swimming teacher called Poppy, the hippo. Everyone has lots to learn, including floating, kicking and blowing bubbles, but it's a LOT of fun! It is the perfect read for little children venturing on their very first swimming lesson, encouraging them to enjoy the water and have fun in an accessible and typically delightful Maisy way! With underwater scenes and splashy, bubbly fun, this brand new "First Experience" title from Maisy will reassure even the most apprehensive of children!
521 1 $aAges 4 .
650 0$aMaisy (Fictitious character : Cousins)$vPictorial works$vJuvenile fiction.$3464
650 0$aSwimming$vPictorial works$vJuvenile fiction.$3121731
655 7$aChildren's stories$vPictorial works.$3538
800 1 $aCousins, Lucy.$tMaisy first experiences book.$3121730
無資料